Starfish Asia
Starfish Asia

Through my work with Starfish Asia it is always a privilege to visit the schools that have been funded by the donations AE Tuition (AET) has made to the charity. It is both inspir­ing and humbling to see teach­ers and children working in the most challenging of conditions. Resources are stretched to the limit and class numbers are high, but amazing things are achieved with the children.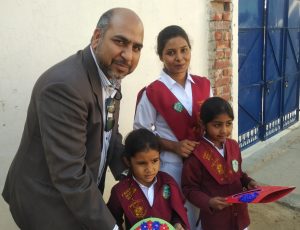 I was recently privileged to stay with Anser Javed, the Starfish Asia Pakistan Director who has been instrumental in ensuring high standards, teacher training and accountability in the schools.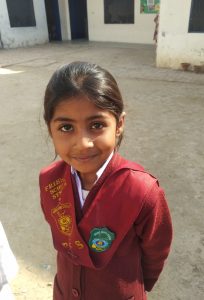 Many of the children are orphans, and all them come from very poor homes. Through my annual visits to assist the charity in its work in Pakistan, I offer support to teachers in providing these children with an education that will help them to escape a life of poverty.
During my November 2018 trip, I made a visit to three of the schools that AET funds either partially or fully.  750 children aged 5-16 years old attend these three schools.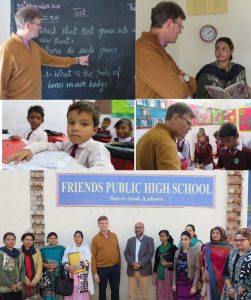 The Friends Public High Schools in Ras-Ul-Pura and Sur-E-Asal are both fully funded by AET and are both developing exceedingly well.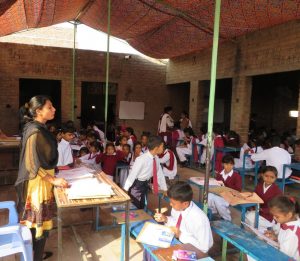 Holy Field School is partially funded by AET. Although the school is in desperate need of a proper building, one of the first things I noticed when meeting the children were their smiles and enthusiasm to learn.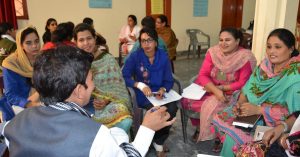 During this visit I was also involved in helping to deliver teacher a two-day training courses for 40 teachers in Lahore, with another Pakistani teacher, funded by the British Council and this was enormously rewarding.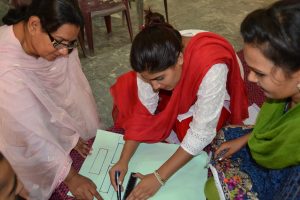 I took two of the training sessions on 'Being a Successful Teacher' and 'Lesson Planning and Maths Strategies.'
AET makes a donation from every tuition course sold in order to support the work of Starfish Asia and is committed to continuing to offer support and assistance to the charity.
Donate directly to Starfish Asia
Please visit www.starfishasia.com for more information on the work of Starfish Asia or to make a donation to the charity.