Growth in tuition fills the gap demanded by parents
Growth in tuition fills the gap demanded by parents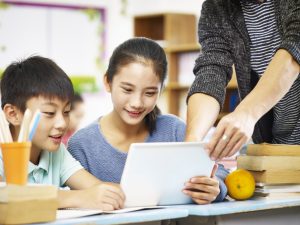 There has been much debate in the media this week about the growing industry of tuition.
As an owner of two tuition centres, I don't see this as an indication of wealthy parents trying to buy their child success.
Rather, in my view, the clamour for tuition is a sad indictment of the failure of the current education system.
I have seen first-hand the sacrifices parents will make to ensure their children receive the best education they can.
These hard-working people – many of whom are from very ordinary backgrounds – fear the education their child is receiving in school is not rigorous enough.
Tuition businesses like mine are meeting a demand.
Our businesses are also offering many innovative models rather than just the one-to-one option, which is making tuition more affordable.
The growth in tuition indicates how much parents really care about this issue – something governments are slow to recognise and respond to.
Parents are more aware of what's available to them thanks to the internet and they are simply exercising their right to choose what is best for their children.
People have the right to spend their own money on their own priorities and shouldn't be criticised for doing so.
Let's stop with the negative connotations around tutoring. All extra education is a good thing – the more opportunities children have to study the better.