Open new grammar schools to help poor bright children shine
Open new grammar schools to help poor bright children shine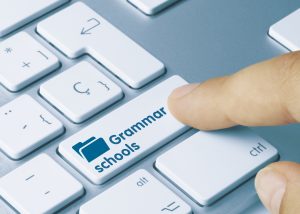 The first round of government funding to allow grammar schools to expand is underway – and the pre-requisite is that poorer children are given more access to these schools.
Some grammars – such as Bournemouth School for Girls – have changed their admission policies to try and enable this.
In Bournemouth, they have given higher priority to Pupil Premium children who live out of catchment over those that get the top scores and live outside the area.
But it has also been reported that only one in four grammar schools that are in receipt of money to make these expansions are changing their admissions policy to ensure a higher representation of poorer children.
Although I applaud the very positive move by Bournemouth School for Girls, there is a far more effective solution to ensure academically bright children from deprived areas succeed.
The most essential move is to get things right at primary school. If children are struggling with the basics by age 11, they will not succeed in any type of secondary school setting.
We need an even more robust curriculum to ensure children grasp the basics of numeracy and literacy before leaving primary school.
After primary school, we need a secondary school system that caters for all areas of talent.
And when it comes to the academically bright I do believe passionately that grammar schools are the best avenue for those children to reach their full potential.
But since the law changed that no new grammar schools could be built, the existing grammar schools have tended to become the bastion of the middle and upper-middle classes.
Getting into a grammar school – as there are so few of them – has become a battle, which is largely being won by those that can afford the best tuition.
When we had grammar schools across the country thousands of working-class and lower-middle-class children often became the first in their families to go to university – they were becoming lawyers and doctors – and some were even becoming Prime Ministers.
If the government genuinely wants grammar schools to once again play a crucial role in helping more children from ordinary backgrounds achieve the extraordinary then the answer is simple – open grammar schools in poorer areas.
The Conservative Party's former policy was to open a grammar school in every town.
This should be resurrected but with the primary aim being to open grammar schools in deprived areas first.
And this could be achieved under existing legislation if schools opened up other branches in the less advantaged areas.
There have been a couple of efforts to open up other branches but this could really be expanded with financial incentives.